Thanks to the efforts of Assoc Prof James Rippey (in collaboration with other emergency, cardiology, general medical and clinical biochemical colleagues) here are the current (finalised 2/2015) SCGH ED STEMI and ACS pathways:
SCGH ED Code STEMI Protocol: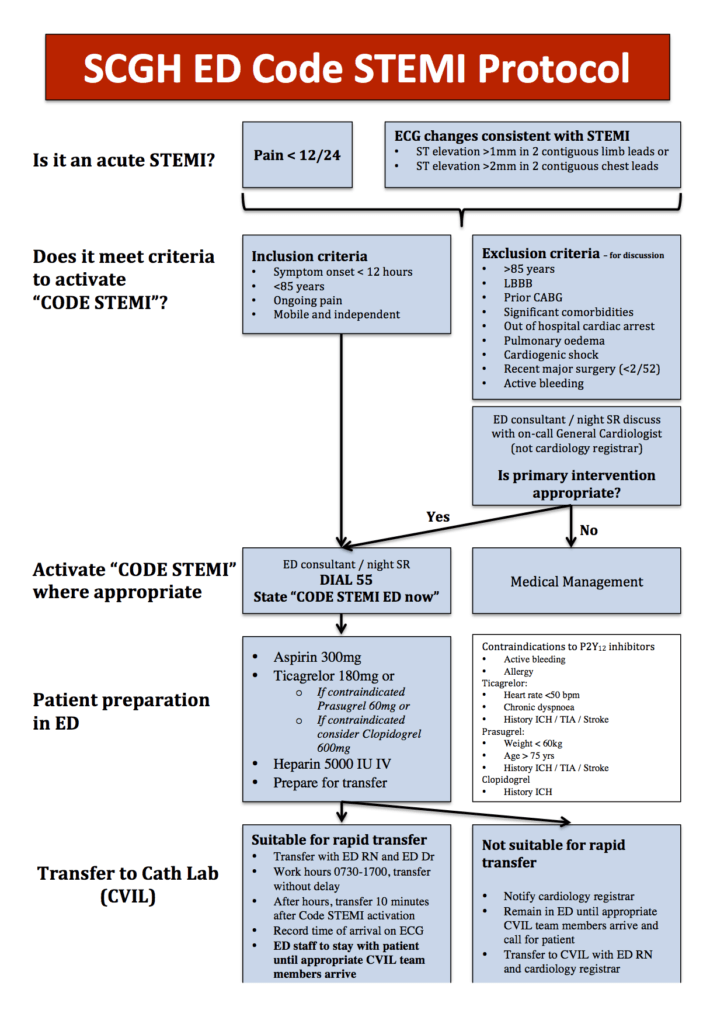 SCGH Acute Coronary Syndrome (ACS) Assessment and Treatment Algorithm: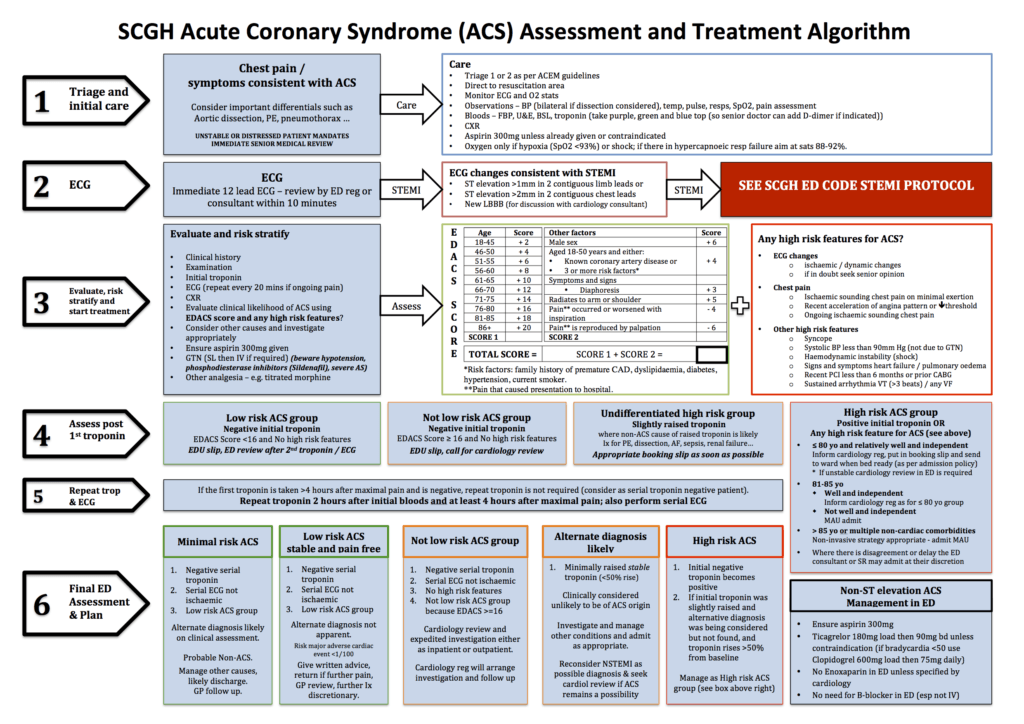 SCGH ACS Assessment and Treatment Algorithm Explanatory Video with Assoc Prof James Rippey:
I suggest that you follow the Vimeo link and click HD to watch this in it's full high definition glory (surround sound optional!)
SCGH ED Chest Pain Discharge Advice Sheet
Note: for Low Risk Acute Coronary Syndrome Group as determined by the above algorithm: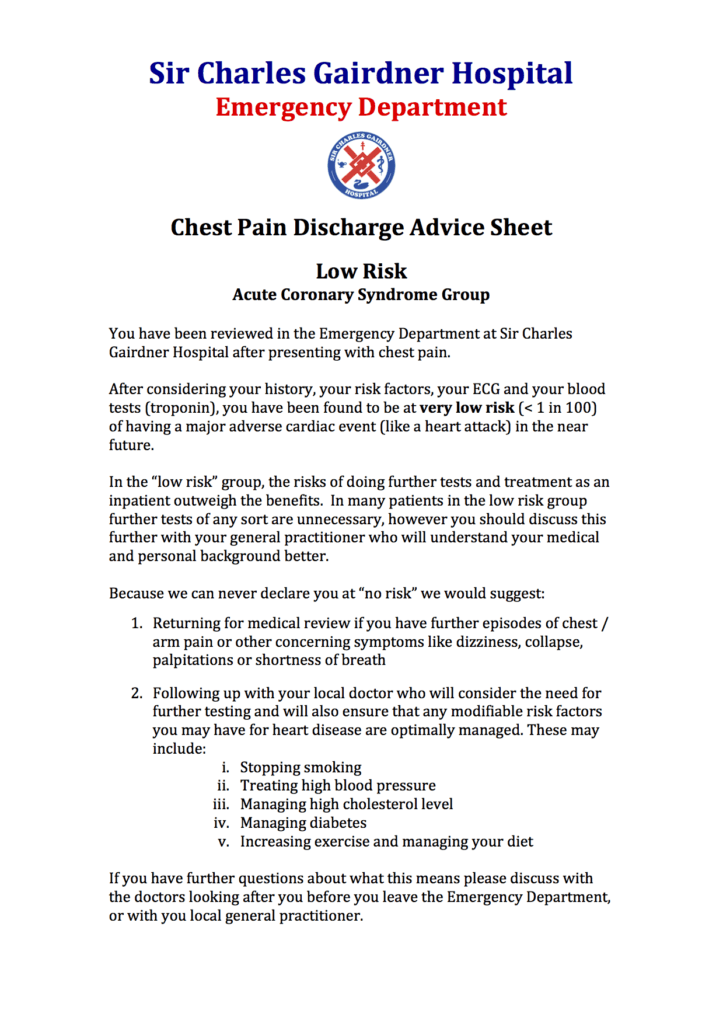 COMING SOON……..Intermediate / Not Low Risk ACS Group Advice Sheet!!
Other Resources: