So you want to do some ultrasound scanning! Here are some things you should know before picking up a probe:
Ultrasound Policies:
ACEM
We highly recommend that you read these and try to achieve ACEM level accreditation to perform EFAST & AAA bedside ultrasounds while you have access to several highly credentialed ultrasound trained Emergency Physicians while at SCGH ED.
SCGH
 Training Options:
Logbooks:
These are printable pdf versions of logbooks for cataloguing your AAA & EFAST scans to meet the ACEM accreditation requirements (courtesy of Ultrasound Village)
Individual Ultrasound Forms:
The individual versions of the logbook forms from Ultrasound Village for documenting your bedside ultrasounds
And some more for accredited advanced users…
Looking after the Ultrasound Probe:
This video, courtesy of the Sono Cave, describes:
How and when to use an ultrasound probe cover
How to clean the transducer after day to day use
It also touches on how the probe should be cleaned if it comes in contact with bodily fluids
Basic Ultrasound Physics:
Ultrasound Machine Setup & Scanning Technique
Vascular Access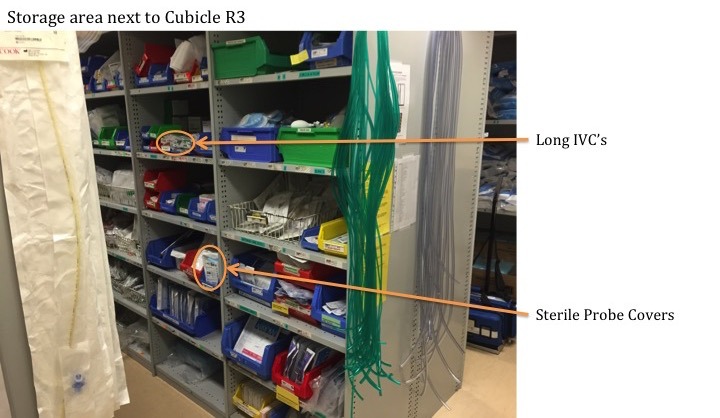 Here is Richie's talk on the general principles regarding procedural ultrasound.
Transverse (out of plane / short access) IVC insertion
Longitudinal  (in plane / long access) IVC insertion
Other Useful Videos:
Ultrasound Podcast on central line placement:

 Society for Academic Emergency Medicine –  Academy of Emergency US Video Lectures (more here):
Ultrasound Guided Peripheral IV Placement from AEUS on Vimeo.
by Dr. Jennifer Marin
Ultrasound-Guided Central Venous Cannulation from AEUS on Vimeo.
by Dr. Arun Nagdev, MD
EFAST
EFAST Video Lecture – Courtesy of Ultrasound Village's Adrian Goudie
AAA
AAA Video Lecture – Courtesy of Ultrasound Village's Adrian Goudie
Lung Ultrasound