Given the current acute psychiatric bed situation causing prolonged stay of acute psychiatric patients within public hospital emergency departments, with the associated bed block and extensive resource usage. This has generated a need for the Public Hospital Emergency Departments to take a role in ensuring there is appropriate distribution of mental health patients across the metropolitan area. Here is the current operational directive for patients presenting with police (not SJA) to SCGH ED for mental health assessment, and three lists containing information on the mental health catchment areas. This information should be used to promote appropriate distribution of these patients to the relevant hospitals.
Note: The areas/suburbs refer to the patients residential address, not where they are picked up from prior to assessment
Note:

This process is not for "FORMED" patients being transferred for admission / assessment from the community

. These patients should be discussed with the Mental Health Bed Flow Coordinator for the relevant mental health catchment area as per the NMHS Patient Flow Process to access a Mental Health Bed. The Duty Consultant will be contacted by either the Mental Health Bed Flow Coordinator or the SCGH Psychiatric Team to negotiate the temporary placement of these patients in the SCGH ED.
Here is the operational directive for patients presenting to SCGH ED with police for mental health assessment: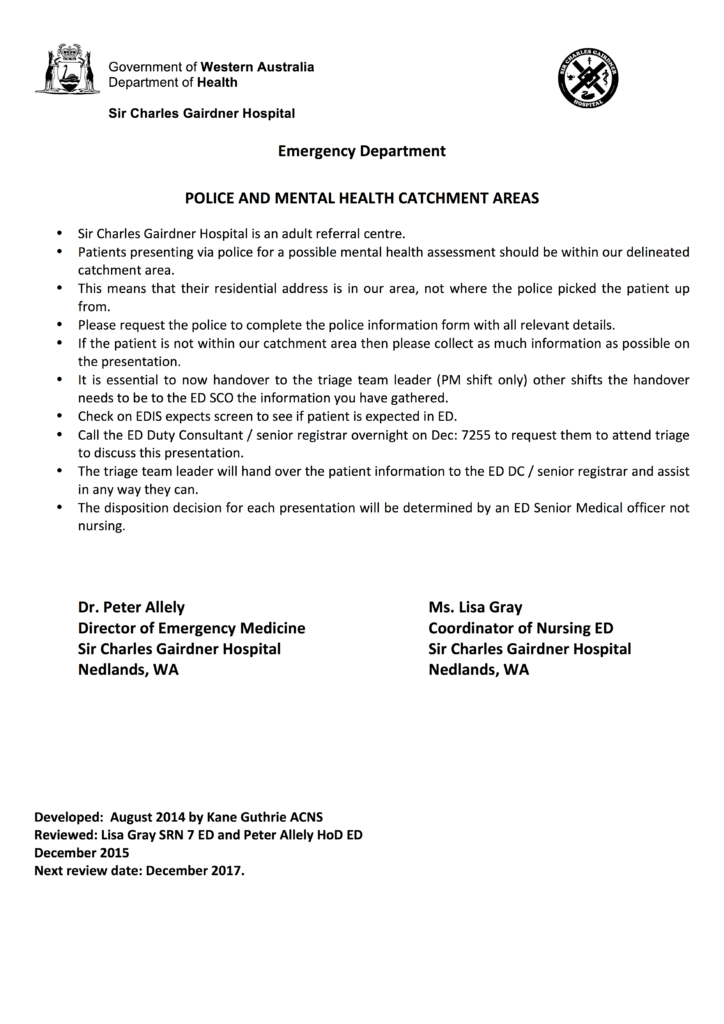 SCGH Mental Health Catchment Areas:
This list includes the catchment areas that we accept for assessment at SCGH
Note that this list is a combined list that includes all patients that would normally be referred to Graylands (from Subiaco, Osborne & Mirrabooka CMH) aswell as SCGH (Inner City CMH)
Patients from outside these areas presenting with police should be professionally and courteously referred to the appropriate hospital (see lists below)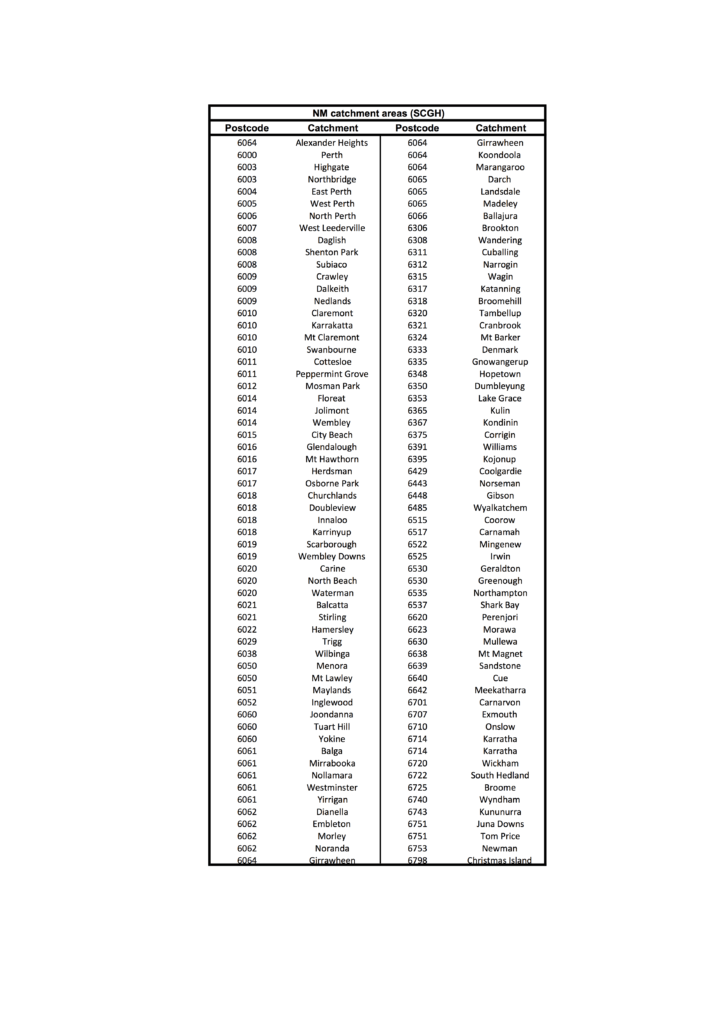 NMHS Mental Health Catchment Areas:
This is divided into four areas

City

Inner City CMH – SCGH
Subiaco CMH – Graylands Hospital

Stirling

Osborne CMH – Graylands Hospital
Mirrabooka CMH – Graylands Hospital

Swan

Swan CMH – Midland Health Campus

Joondalup

Joondalup CMH – Joondalup Hospital
Clarkson CMH – Joondalup Hospital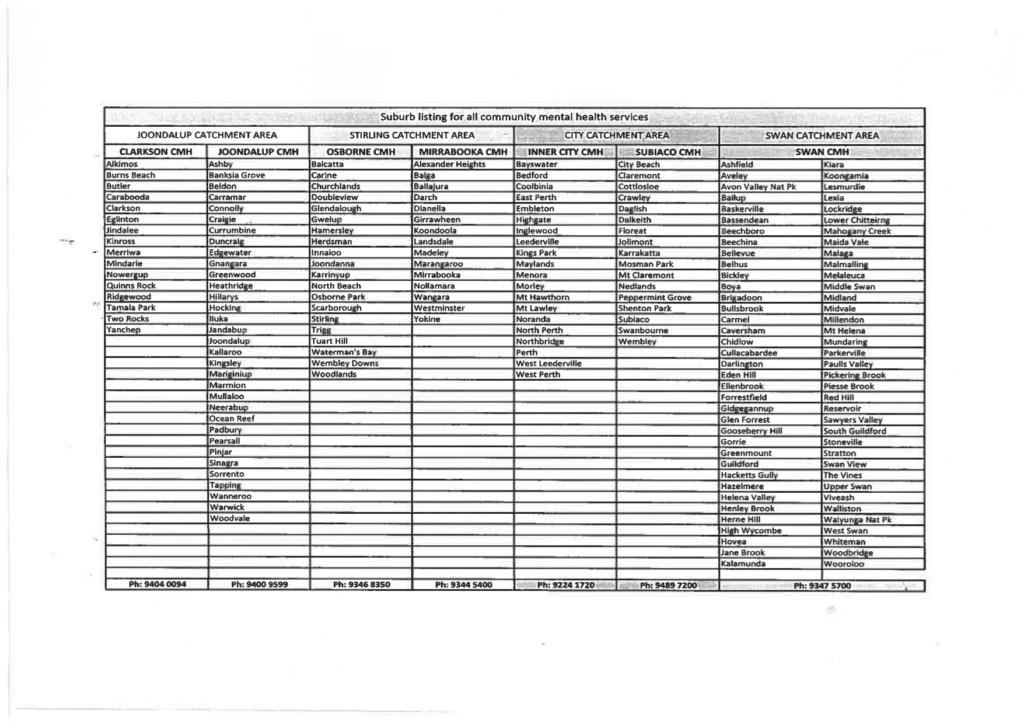 Statewide Mental Health Catchment Areas:
An all inclusive list (Click to open full list) – to be used to guide appropriate referral of SMHS / country area patients